Today, we are going to learn about the twilight zone of the ocean. This one overlaps a little with the midnight and sunlight zones. But I learned that there is still a lot about the ocean and this area in particular that scientists are still trying to figure out. Because these bottom layers of the ocean are hard to get to and hard for humans to be in, the scientists need training and special equipment to dive deep down. The first video that is attached is about exploring this part of the ocean and how scientists in Woods Hole, MA are trying to learn more.
Some interesting facts
the sea animals that live in the twilight migrate EVERYDAY to the top parts of the ocean to feed and then swim back down. That's an amazing accomplishment everyday!
there are some interesting animals that live here including, lantern fish, squid, hatchet fish
there are no plants that live in this area because they could not survive without light
the temperature is very cold and the waters are dark
Activities
Become a scientist and dive deep into the ocean!
Build a fort with cushions and blankets, bring in a flashlight and pretend you are deep in the ocean. What animals do you see? Pretend you find a new species of sea life! What does it look like? Does it glow? Does it have large teeth? A tail? When you come back up from the deep ocean, get to work making this new sea animal; you can draw it or use construction paper tape, scissors, and markers to create a 3D version.
Make your own scuba gear!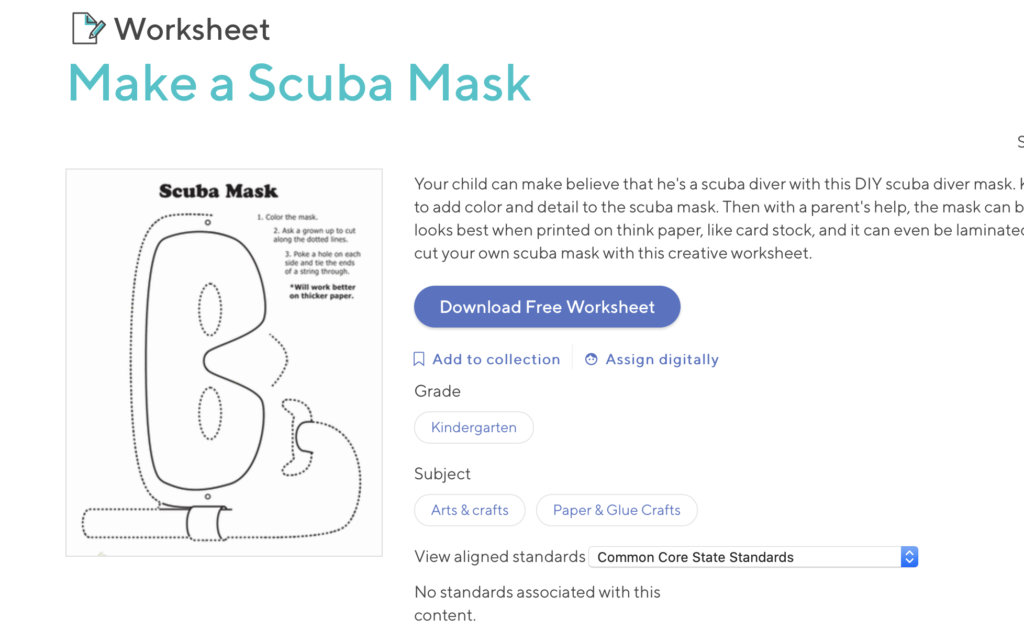 Use recycled materials, tape, markers, or anything else you have on hand to make your own oxygen tanks, googles, and flippers. Below are some examples
Make an ocean painting or drawing
Add as many ocean animals as you can, especially new ones we learned about this week. Or make the layers of the ocean, dividing the paper into each layer of the ocean.
Re-create the story
Use Legos, blocks, magna tiles, or other materials and add characters (Lego people or other people), like in the story, and go on a treasure hunt of your own!
Written by Sara, Orange Room