Founded in 1971, the Wellesley Community Children's Center (WCCC), is a private, non-profit corporation operated by a board of directors, administrative staff, and professional teaching staff. We provide infant, toddler, and preschool childcare through our Early Childhood Program and school-aged childcare through our After School Program.
WCCC's mission is to foster joy, curiosity, and empathy in every student by applying a hands-on, child-inspired curriculum. Our dedicated teaching professionals implement an intentional, play-based program where social-emotional development builds the foundation for lifelong learning in a culturally responsive way.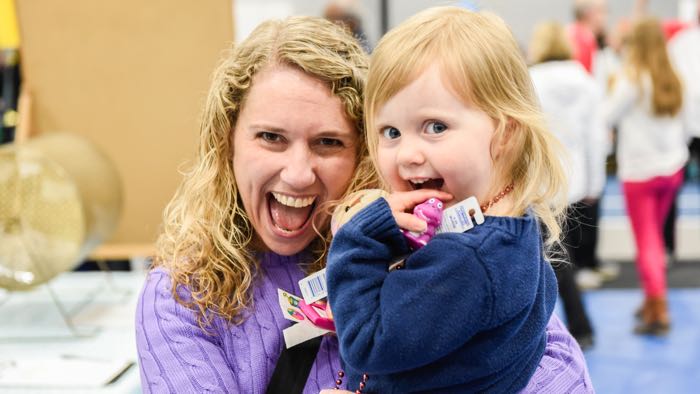 WCCC History
Wellesley Community Children's Center (WCCC) has served Wellesley and local communities since 1971. Originally founded by Wellesley residents who recognized a need for quality childcare in the area, WCCC has expanded its reach over the years to provide two programs: an early childhood program and an afterschool program that together serve children from infant through school age.
Strong relationships have always been at the core of WCCC, whether they be with local organizations, enrolled families, or professional teaching staff. WCCC prides itself on its long-standing association with Wellesley and Babson colleges. The Early Childhood Program employs many Wellesley College work-study students as teacher assistants, and the College provides need-based financial aid to the children of their employees.
While the children of Wellesley and Babson colleges receive priority enrollment in the ECP program, WCCC also provides childcare for children in the surrounding communities. Additionally, WCCC has had a long-standing partnership with the Wellesley Public Schools providing after school programming for children in Kindergarten through fifth grade.
WCCC consistently strives to grow with its community by serving the ever-changing needs of local families. WCCC prides itself on its commitment to the professional development of its teachers and administrators, ensuring that they receive the latest training in childcare practices and childhood learning development. This commitment to families and employees has created a tight-knit community where teachers often stay for decades and alumni remain closely tied to the organization.
Timeline
1971: WCCC is founded by Wellesley Residents as a preschool.
1973: Preschool moves to Alumnae Hall at Wellesley College.
1979: WCCC's After School Programs open in the Wellesley Public Schools.
1980: WCCC's Infant/Toddler Program opens in Wellesley Hills.
1984: Babson College and Wellesley College form a collaborative to support WCCC.
1988: WCCC's early childhood programs move into a new building on the Wellesley College campus built using funds from the Wellesley-Babson Collaborative.
2000-2009: WCCC offers an after school program at the Wellesley Middle School.
2020-2021: WCCC offers a kindergarten program to serve community needs during the height of the COVID pandemic.
June 2021: WCCC celebrates its 50th anniversary.
2021: WCCC's Early Childhood Program opens a preschool nature classroom.