In the Purple Room, we love to decorate and get messy, whether it's with oobleck, glue, paint,or playdough. We also love to celebrate birthdays! Today's activity is "cake decorating!"
All you'll need is…
a cardboard box
shaving cream or paint or glue (or a mixture of all three if you're feeling brave)!
some buttons, glitter or other assorted decorations
Now…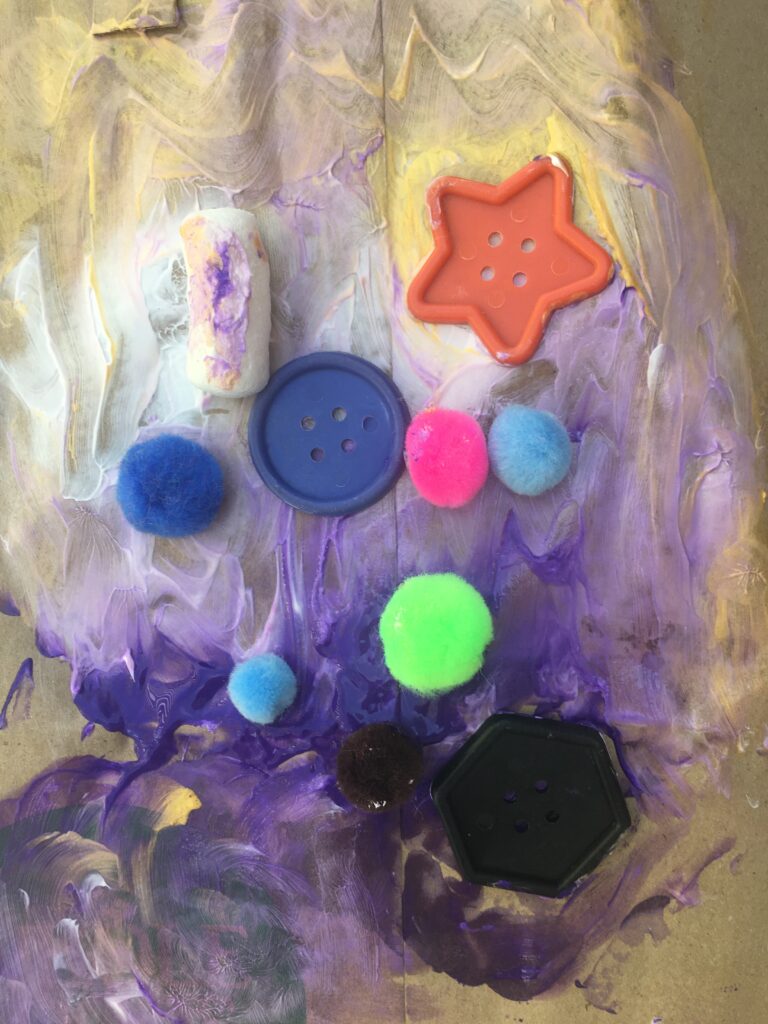 Find a cardboard box (you can cover it in paper bags for easier cleanup or to reuse it).
Put out the "frosting" of choice.
Choose decorations! This could be buttons, glitter, paper, stickers, pompoms, or anything else that might be fun. Even some candles for the top!
Decorate the cake! The kids can use their hands, utensils, or paint brushes. This can be a fun, messy activity to do outside on a beautiful day like today! When they're all done and have shaving cream up to their elbows, a little bit of water play will wash it right off!
When you are done…